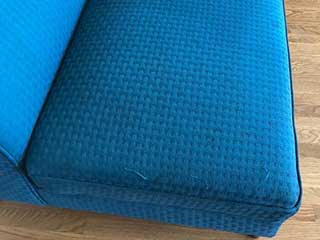 Our team at Carpet Cleaning Santa Clarita is the Sofa Cleaning Specialists in the community. Our highly trained staff can clean a variety of upholstered items for the home and business. We are the premier sofa cleaners in the city. We offer same day service for couch cleaning and all upholstery cleaning in general. Additionally, we offer emergency sofa cleaning service around the clock for those who can't wait till our regular hours to have the job completed. At our company we want nothing more than to be your sofa cleaning specialist. Our cleaning experts are standing by to help you with all of your upholstery cleaning requirements.
Exploring The City We Serve: Santa Clarita, CA
Around 176,000 residents live in Santa Clarita, California, which is located in Los Angeles County. Nearby attractions in Santa Clarita are Six Flags Mountain Amusement Park and the California Institute of the Arts. The Santa Clarita Marathon is run annually and is now considered a qualifier for the more famous Boston Marathon. Our Company in Santa Clarita could not be happier in this fun filled community and we really love ensuring that all of their carpet cleaning needs is met.
Sofa Cleaning Services
Our Sofa Cleaning Services team in Santa Clarita loves to provide couch cleaning options to our customers. Our sofas or couches provide a source of comfort and beauty for our home. These upholstered items have a way of enhancing our décor and making a bold statement about the rooms they are placed in. Sofas and couches come in a variety of fabrics and because of this they require a variety of cleaning methods designed for the exact material. Although we often do everything possible to keep our sofas clean; they are subject to heavy traffic and accidental spills will occur when we least expect it. Imagine this happening just a few hours prior to an important dinner party. You can see how stressful the situation would become.
However, when you call our Santa Clarita Carpet Cleaning Team you can rest assured we will get to your location quickly and provide effective results you can trust. We address each sofa or couch differently, because like people; they all have their own character. It should be realized though that we treat more than just sofas and couches. In reality we cleaned all sorts of upholstered items in your home including:
Recliners
Bed mattresses
Dining room chairs
Ottomans
Futons
Loveseats
Auto upholstery
Our experts at Carpet Cleaning Santa Clarita utilize state of the art equipment and their extended knowledge on upholstery cleaning to instill new life into your sofas, couches and other items of value.
Microfiber Sofa Cleaning
The truth is that most upholstered items have thousands of microfibers that are like magnets to the dirt and debris that results from heavy traffic, pets or even from our air ducts. All of our upholstered items are subject to this abuse and it can only be prevented by not having pets in the home, reducing your traffic and ensuring your air ducts and filters are extremely clean, but even then you will not stop your upholstered products from getting dirty.
Our Microfiber Sofa Cleaning Team in Santa Clarita uses extremely safe chemicals and equipment that will not harm your upholstery, but rather provide effective cleaning that leaves your couches and sofa fresh and inviting. Our cleaning process will remove all of that pet dander, dirt, debris and dust that causes allergies right off of those microfibers and you will definitely notice the difference.